So, you've been planning your wedding for a year or so now. You've got the venue, the dress, the transport. You've tasted fourteen wedding cakes and inevitably you've gone with the first one you tried after all. Now you're finally turning your attention to the evening entertainment, and with costs spiralling, you're considering just getting your mate/uncle/Mum's friend Dave to DJ. What harm could it do, right?
Well, it has the potential to do quite a bit of harm actually! Cutting costs on your DJ can turn a great day into a seriously dreary evening – it's a recipe for an empty dance floor and a ruined atmosphere. Unique wedding entertainment can be the glittering highlight of your day, for you and your guests alike.
So in this blog, we've compiled five reasons why getting the best wedding DJ you can is the perfect way to top off your perfect day. Let's get cracking, shall we?
Why not get the best?
You've spent hundreds of hours planning your wedding day to perfection, right? Taking that same level of consideration into your evening entertainment really can make all the difference. When the sun starts to set and the party gets started, you want to make sure you've got a premium wedding DJ who can really get the party started. We promise you, you really won't regret going that extra mile afterwards – especially when your guests are talking about how amazing the reception was for years to come!
Dependability & Professionalism
Booking a professional, high-end DJ ensures a level of professionalism that you simply don't get from more casual bookings. At Tailored DJ collective, our DJs boast five-star reviews from hundreds of clients. This allows us to ensure you that you're evening entertainment is in good hands. But professionalism doesn't end at client satisfaction. All our DJ's come with their own state of the art PA systems, Public Liability insurance and PAT Tested equipment (many venues will make the insurance listed a requirement for any DJ on their premises).
Take a look at this amazing client testimonial for one of the best London wedding DJ's out there, DJ Gems –
"As always, DJ Gems was brilliant. Punctual and an excellent member of the team. Her set was spot on and she's great at being flexible. I know we'll certainly be having her back when the next gig pops up! Please pass on our very best regards." – Ryan Scott.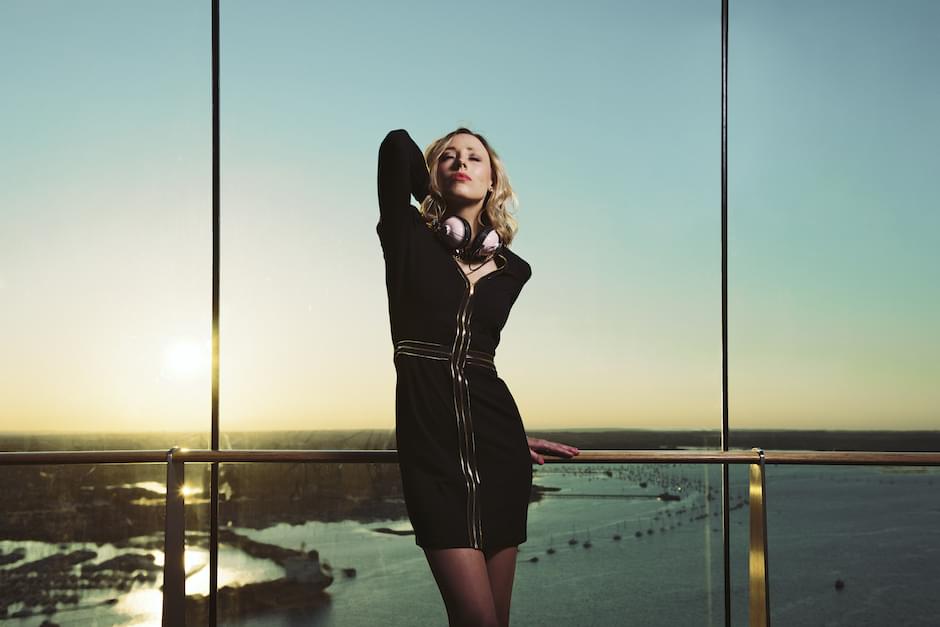 Reading, and retaining the dance floor
It might not seem so hard to get folks flocking to the dance floor with a killer track, but sustaining that packed dance floor and amazing atmosphere all night long is a talent that takes years of experience to acquire. A perfect example of this is our very own DJ Paul, the best wedding DJ Wiltshire has to offer. When he's not packing the dance floor at weddings nationwide, Paul is playing some of the biggest dance venues in the country including London O2, Sound Control Manchester, HMV Institute Birmingham and Bristol Carnival. You can be sure he knows how to keep your night on a high.
A proper catalogue of songs, mixed to perfection
When you book a DJ, you're justifiably expecting a little more than some bloke with a Spotify playlist and a sketchy WiFi connection. No premium wedding DJ worth their salt would rock up to your reception that poorly prepared. Take DJ Elliot, a Hampshire wedding DJ with some serious skills. He boasts a song bank measuring in the thousands – as well as a healthy stock of incredible vinyl. He mixes the old fashioned way, blending the turntables effortlessly to cultivate an amazing atmosphere for your evening.
Awesome extras!
When you book a professional DJ, you get the added advantage of some amazing add-ons to your booking. All our DJ's offer the chance to add a little taste of live music to your DJ booking, with drums, vocals and live instruments adding to the amazing party atmosphere. None of them do it better than Sussex wedding DJ Ellis. She seamlessly mixes killer tunes behind the turntables, and then accompanies herself on saxophone! It's something that you and your guests will surely never forget.
So there you have it! Hopefully, we've convinced you to book an awesome, professional live DJ through Tailored DJ Collective by now. Why not give our expert team a call on 0844 564 2265, and see what we can do to make your wedding reception truly spectacular.